Space business
'Small countries have greater need for innovation.' Why Luxembourg's government continues betting on the space industry for over 30 years
Why is space resources drawing global attention today? We interviewed Mr. Mario Grotz, Director-General of Industry, Technology and Research at the Ministry of the Economy, to have a close look at the strategies of Luxembourg, which leads this industry. [PR] presented by Luxembourg Trade and Investment Office - Tokyo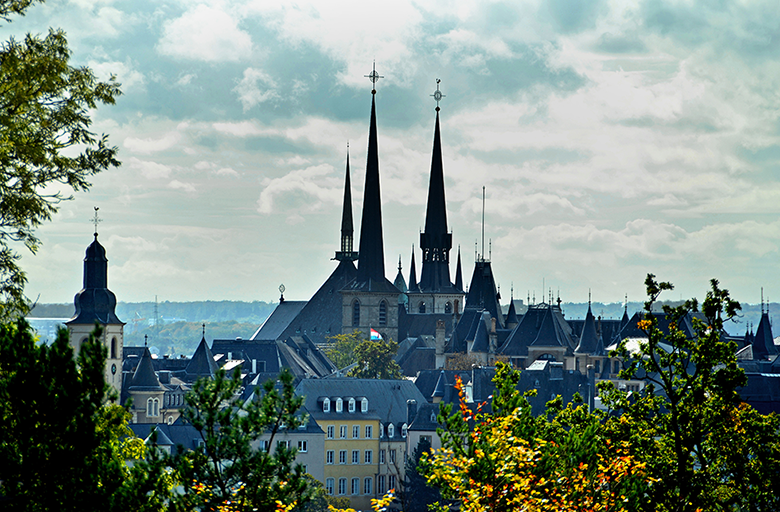 "For a small country like Luxembourg, innovation is necessary to maintain its economic growth. You should take risks if there are chances to develop the economy. Otherwise, innovations will not start."
said Mr. Mario Grotz, Director-General of Infrastructure & Technologies, Ministry of the Economy of Luxembourg.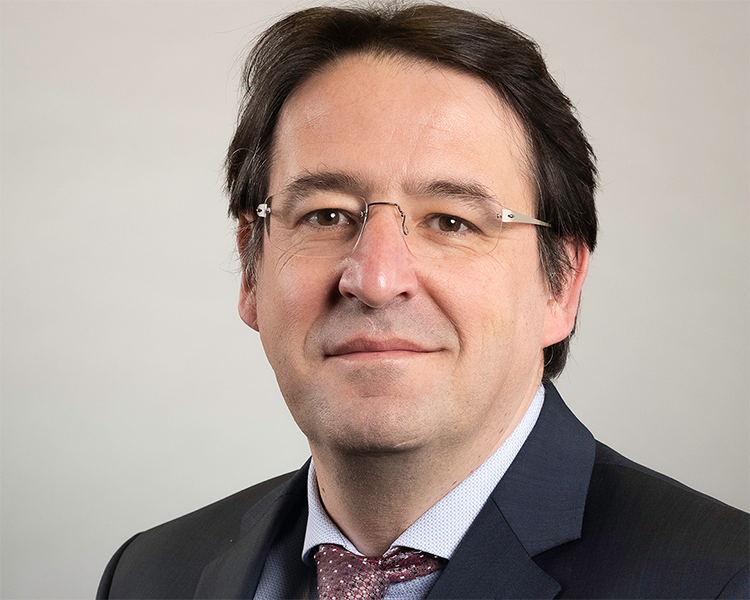 Luxembourg, located in Western Europe, is attracting attention for its initiative related to space resources, including water and metals exploration and exploitation, despite its size that is similar to Kanagawa prefecture.
If water can be found on the lunar surface, it will be traded at a high price considering its value as an energy source as well as transportation cost from the earth to the moon, currently costing a few thousands millions JPY. In addition, there is anticipation that rare and precious metals may be found in the soil of the moon and asteroids.
It may sound like science fiction, but Japan has a "space resources law" that acknowledges the ownership right of resources mined in space, which was passed by the Japanese parliament in June 2021 as the first step for the country to promote space resources businesses.
Why is space resources drawing global attention today? We will try to get a deeper understanding, looking into the strategies of Luxembourg, the leader in this industry.
(1)Economic crisis, and bold investment fostered space industry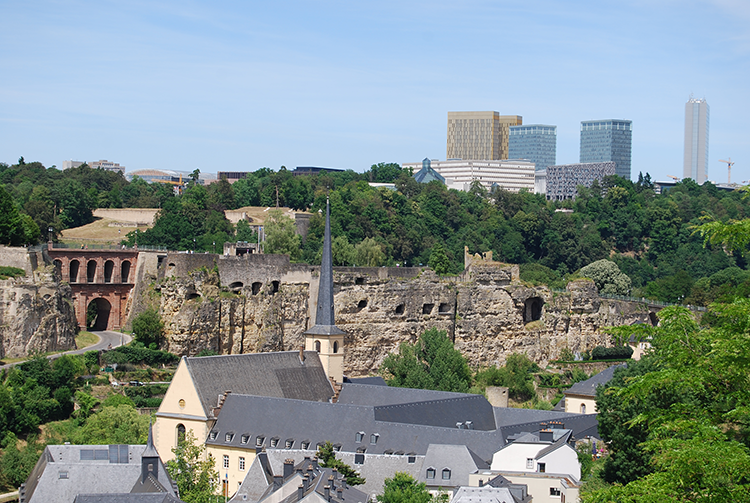 The dawn of the space industry of Luxembourg dates back to 30 years ago.
Luxembourg's steel industry was affected by the oil shock during the 1970s and the government needed to develop other economic pillars. The government decided to focus on two sectors: the financial sector which has developed into the leading industry of Luxembourg, and the space sector.
Supported by the government of Luxembourg, communication satellites operator, SES, was established in 1985. The Government supported the venture with direct participation in the capital of SES as well as through the provision of a state guarantee, equivalent to 5% of the state budget back then, for the first launching of the satellite. Now, SES has developed into one of the largest satellite operators in the world.
Mr. Grotz considers the government's investment in SES at that time was the right decision.
"The politicians also understood that they should take risks for innovation."
With the government becoming an anchor investor for SES, the satellite communication business expanded. Then other related players gathered in Luxembourg, and thus formed the ecosystem of the country's space industry.
(2)Innovation that attracts diverse high-tech talents and multi-culture
Due to the space industry ecosystem and continuing attitude to innovation, "Luxembourg attracts diverse, excellent talent that can contribute to future development," said Mr. Grotz.
To develop cutting edge businesses, attracting necessary personnel such as data analysts or robotics engineers, is crucial. It is certain that Luxembourg has charms that attract such talent.
One symbolic example is the data innovation strategy. Luxembourg was among the earliest countries to announce such a strategy in Europe. While DX (digital transformation) is now a hot topic in Japan, the government of Luxembourg is already leading the data driven economy.
"Data has a potential to transform business models of various sectors, from automotive, cleantech to space tech. By promoting the space sector in a broader sense, other sectors in Luxembourg could further develop and expand," he said.
Luxembourg is also known as a host country for the "NewSpace Europe" conference, the largest space business event in Europe that is held in November every year. This event provides a networking platform for entrepreneurs and investors coming from various countries.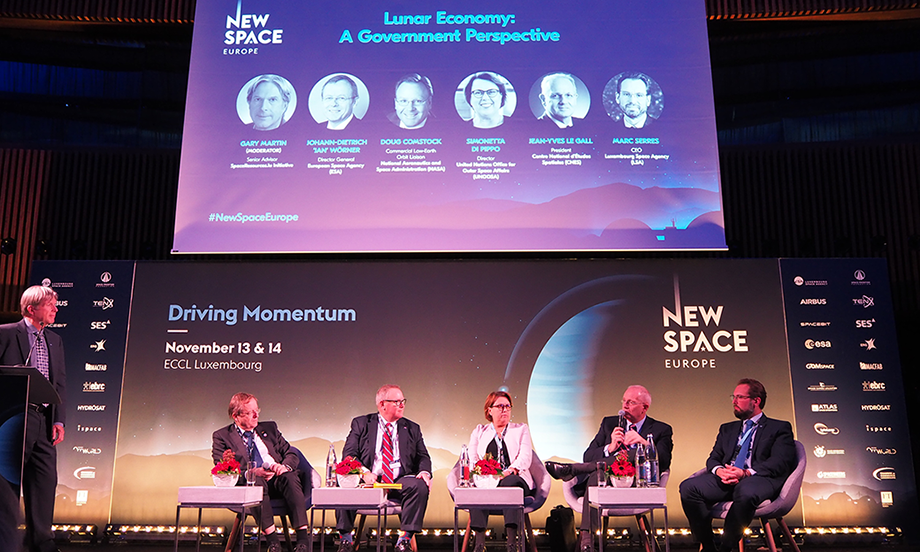 Luxembourg has maintained such an innovative attitude over 30 years, and has become the most international labor market in the EU. Number of languages a person can speak in Luxembourg averages 3.6 (No. 1 in Europe) and this multicultural environment attracts a diverse, highly skilled workforce.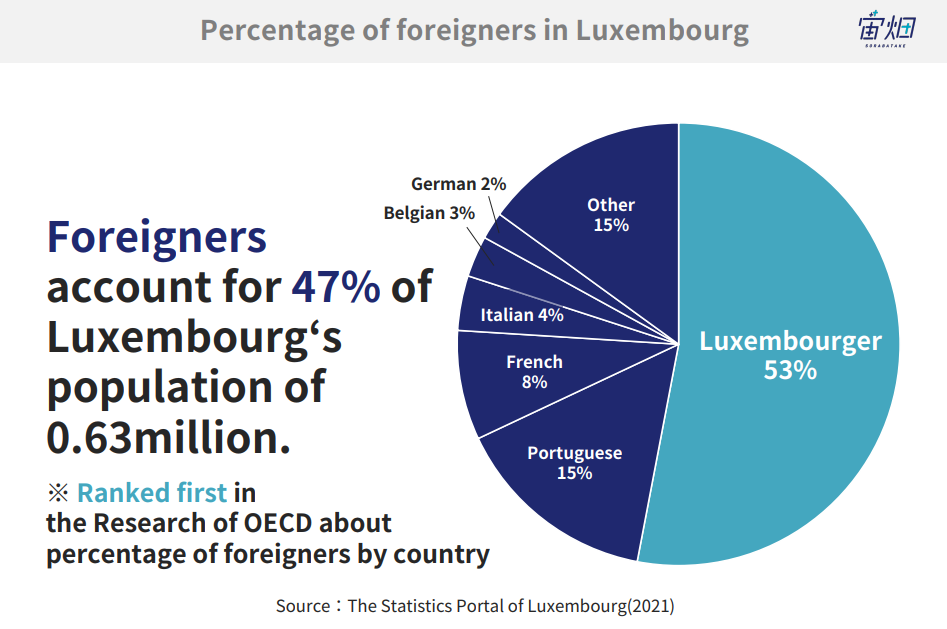 sorabatake memo NewSpace Europe
The largest space business oriented conference in Europe that is held in Luxembourg every November. The 4th edition, New Space Europe 2022, will be held in a hybrid format of face-to-face and online on November 24.
Sessions about "Space Debris & Space Security / Space Traffic Management" and "The business of space and the climate for investment" are must-see, for it will provide insights for the future space businesses.
*At the end of the article, we introduce a campaign for a chance to win a free standard ticket of the NewSpace Europe 2021 for 5 people. If you are interested in the latest trends of space business, please don't miss the chance.
(3)The necessary cards were already in our hands for space resources businesses
In 2014, the Luxembourg government formed a team with Mr. Grotz in the center and started searching for the next projects to follow the communication satellites businesses.
"Imitating other countries' projects was not our intention. We were looking for something unique."
As a result of research, "space resources" emerged as one candidate topic. A workshop organized with NASA triggered Luxembourg to pay attention to space resources.
"When we first heard about space resources in the workshop with NASA, our first reaction was 'Why Luxembourg?' However, after analyzing it from various aspects, we realized that all the necessary technologies such as telecommunication, robotics, and data analytics already existed in Luxembourg. Therefore, we concluded that Luxembourg should go for space resources businesses."」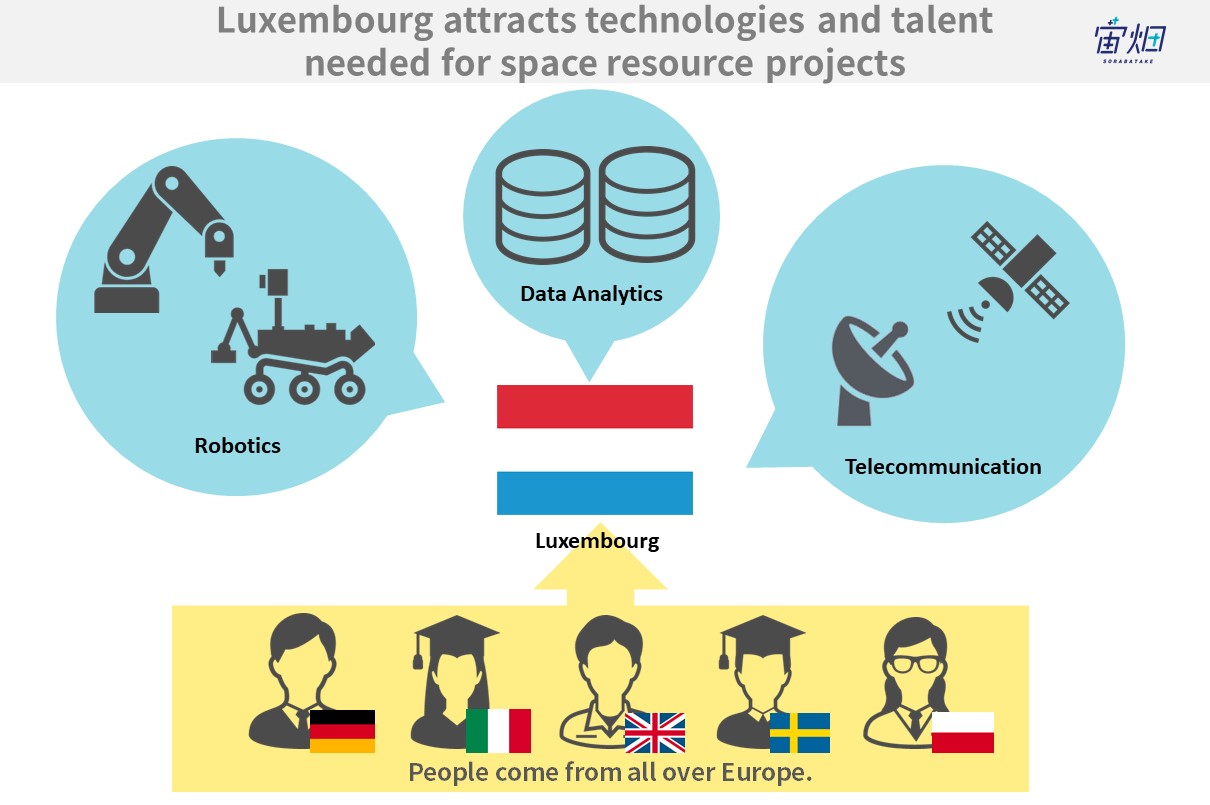 With a long-term commitment of 10 to 15 years by the government, we believe we will be able to foster a space resources sector ecosystem. Furthermore, the development of the space resources sector is expected to stimulate other sectors such as the manufacturing sector, impacted by development of space robotics. It is regarded to increase opportunities for economic expansion.
The Luxembourg government is conducting capital investments into several companies in the space business. Such investments need a long-term perspective to give concrete results.The government continued its plan to support target companies and finally, one of the supported companies, Spire Global, got listed on the NY Stock Exchange.
(4)Legal mind generated by multiculture
It takes more than technology to tackle the challenge of unexplored space resource businesses.
The international rule defines the moon and celestial bodies as "common heritage of mankind." Therefore, resources mining on the moon and astronomical bodies must be very careful.
However, the current international rule was established a few years after astronaut Yurii Gagarin became the first human to journey into outer space. Obviously, space resource mining was not in consideration at that time. It is important to establish a new legal framework, paralleling business promotion.
Although it appeared challenging, it was a great chance for Luxembourg to make use of its potential.
"Luxembourg is suited for playing an intermediary role for setting up common rules and frameworks, beyond the interpretation of existing laws and interests of different countries. Because Luxembourg is a neutral country, working in collaboration with international partners is in our DNA. Since we are both diverse in culture and talents, we are always open to foreign governments, investors and companies. We are capable of collaborating with partners abroad, and I think it is something that differentiates our country."
Luxembourg adopted "Space Resources Act"which gives companies the right to space resources they mined from asteroids in 2017, becoming the 2nd country following the US.
In 2019, in order to develop the legal environment for new space actors, Luxembourg signed a funding agreement with the United Nations Office of Outer Space Affairs (UNOOSA). The "Space Law for New Space Actors" project offers UN Member States tailored capacity building to facilitate their drafting of national space legislation and/or national space policies in line with the national space law, promoting long-term sustainability of outer space activities. Such capacity building will support new and emerging spacefaring nations to conduct space activities in a responsible and sustainable manner.
(5)What can Luxembourg and Japan do to promote the space industry?
As a matter of fact, Japan is also an early adopter as the fourth country to enact the Space Resources Act, and many companies, such as ispace and GITAI, see space resources as a critical next stage for their business. In addition, ispace has its European subsidiary in Luxembourg.
We also asked Mr. Grotz about the bilateral relationship between Japan and Luxembourg, and interestingly, he mentioned the sustainability of space development.
"On earth, natural resources are limited. We already have many problems, and are discussing solutions after recognizing these issues. On the other hand, space resources exploration began just in recent years. We can design a system which may realize a sustainable space resource utilization in advance. In the future, we would like to utilize the knowledge for resource usage on earth."
For this, "it is important to keep ongoing discussions, to fine tune our understanding of each other for particularly influential legal framework in the long run." said Mr. Grotz.
In fact, Luxembourg and Japan signed an MoU in 2017 for cooperation on exploration and commercial utilization of space resources. Space businesses are expected to grow further with continuous reconciliation of understanding for establishment of an international legal framework.
(6)5 free registration codes of "NewSpace Europe" to win.
For the readers of Sorabatake, the government of Luxembourg specially provided 5 free registration codes for standard tickets (200 EUR).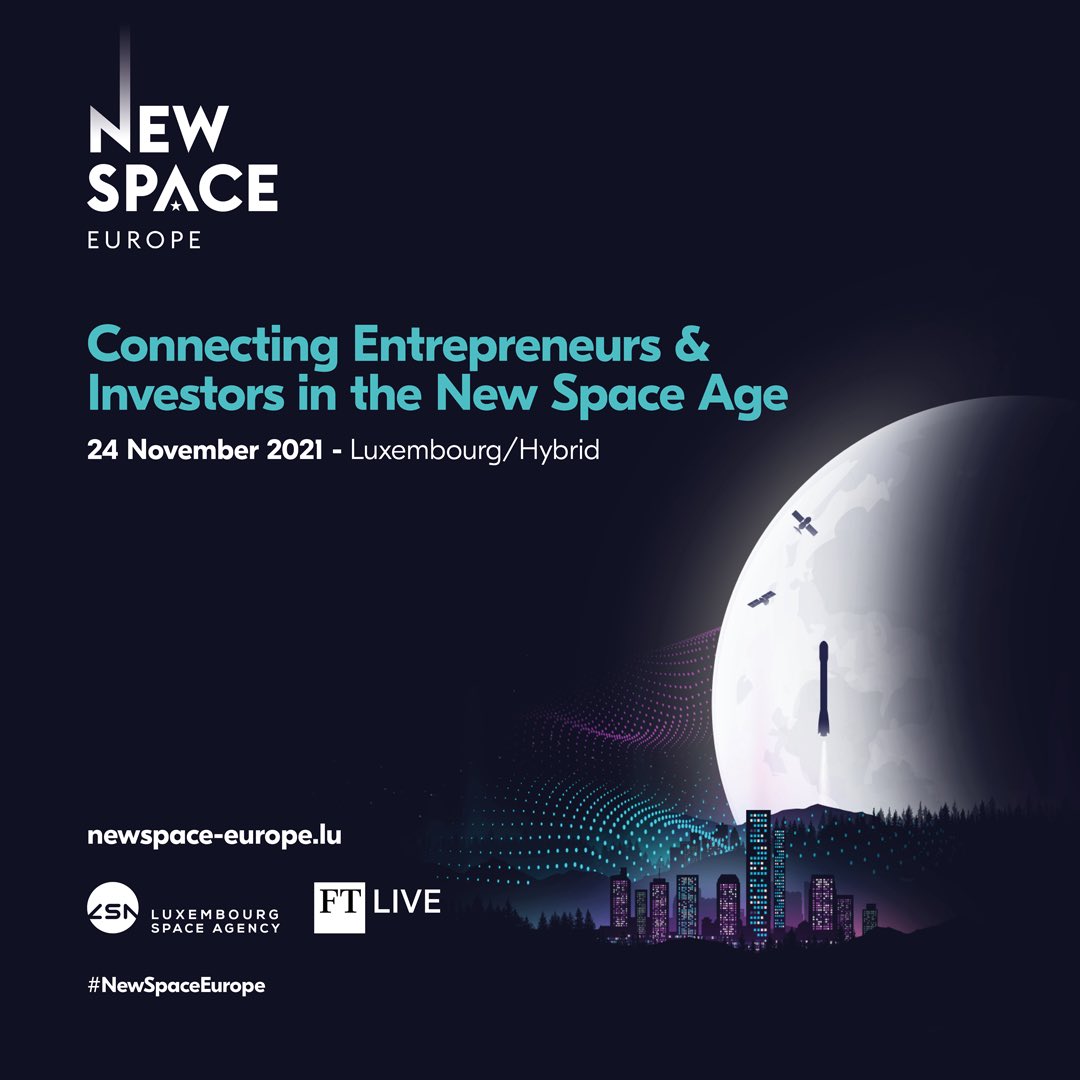 Eligible applicants are "any individuals above 18 years-old who are interested in space business trends and in Luxembourg." To apply, send an email with a title "I read the Sorabatake article and am willing to apply for the campaign" to 「tiotokyo@mae.etat.lu」 by 17.00 JPT, Friday, November 12.
Please put information below in your e-mail message:
・Full name
・Affiliation
・Title
・e-mail address
・topics of your particular interest
・URL of SNS accounts or blogs, if any, on which the applicant can report about the NewSpace Europe after participation.
*application email should have a title "I read the Sorabatake article and am willing to apply for the campaign"
All applicants will receive the result of the drawing on Tuesday, November 16. For the 5 winners, free registration code will be sent on Monday, November 22.
Presented by Luxembourg trade and Investment Office – Tokyo