Case studies
UMITRON back up primary industry! It supports the world's food industry utilizing leading-edge satellite technology
This company, UMITRON, aims to apply leading technology, such as IoT, AI, and satellite data, to fishing and fish farming industries. What made Mr. Tada head in this direction?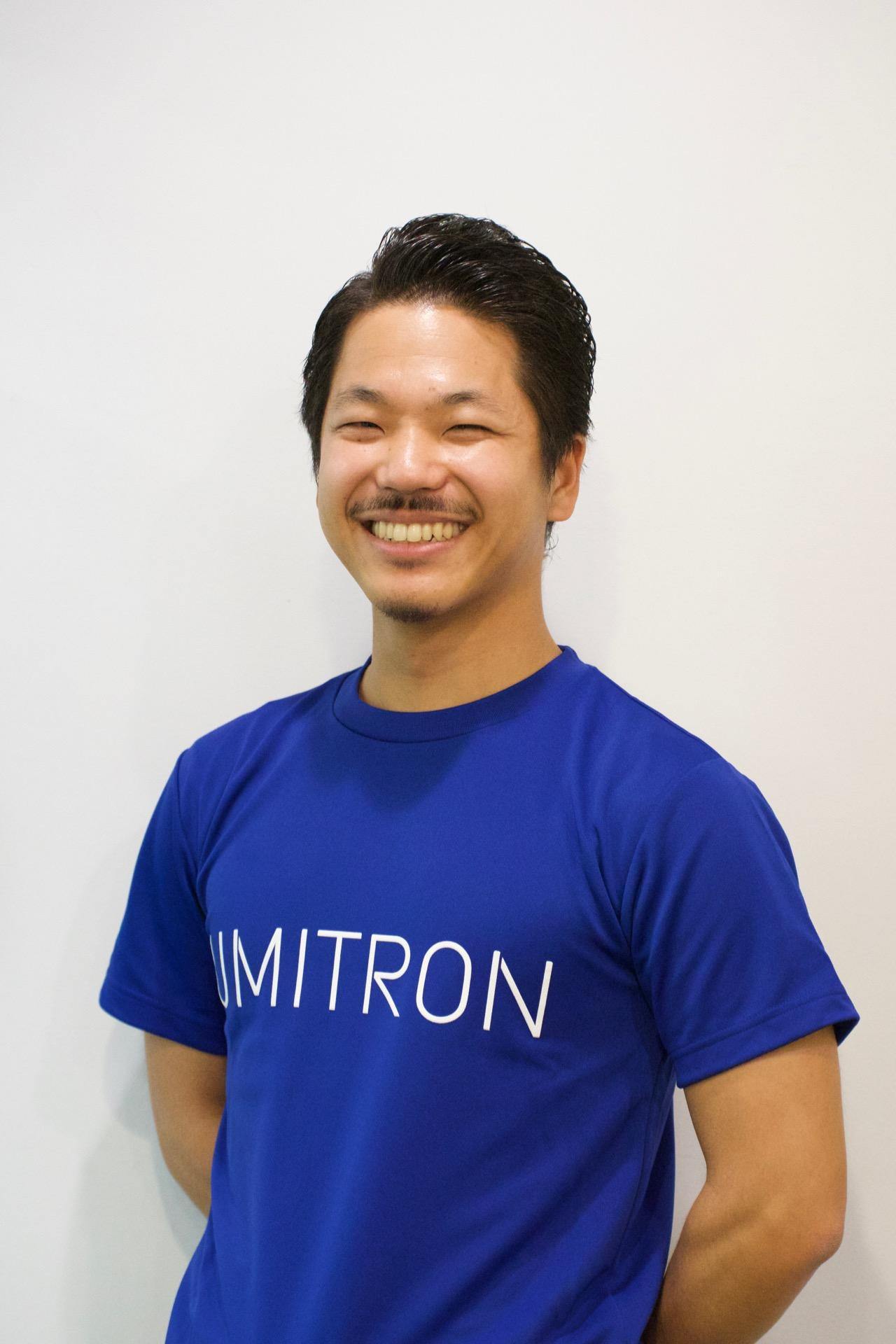 A tanned guy in a blue T-shirts, it was only the middle of April, but Hiroshi Tada, who works for UMITRON, welcomed the Sorabatake crew in summer wear. His exuberant smile is a charming feature.
He majored in aerospace engineering at university. He learned about cutting-edge rocket manufacturing techniques and cherished his dream of being in a rocket-launch team in the future. But! When attending a lecture, he got to know about the industrial scale of the aerospace business in Japan. He thought Japan might get left behind the leading countries of the United States and all the European nations, unless Japan expands the size of the domestic market. Wishing to further revitalize Japan's space industry, he approached a general trading company in Japan that has outstanding business development capabilities.
Mr. Tada became an employee of this first-class trading company. He might be set for life if he stayed there until retirement, but this guy in a blue T shirt decided to pursue a higher goal. Having worked for the general trading company for 3 years, he moved to UMITRON, a venture company in business for less than two years. Masahiko Yamada, a Co-founder and Managing director of UMITRON, is Mr. Tada's senior at university. (He also used to work in a trading company.)
UMITRON is a company aiming to apply leading technology, such as IoT, AI, and satellite data, to the fishing and fish farming industry. What made Mr. Tada head in this direction?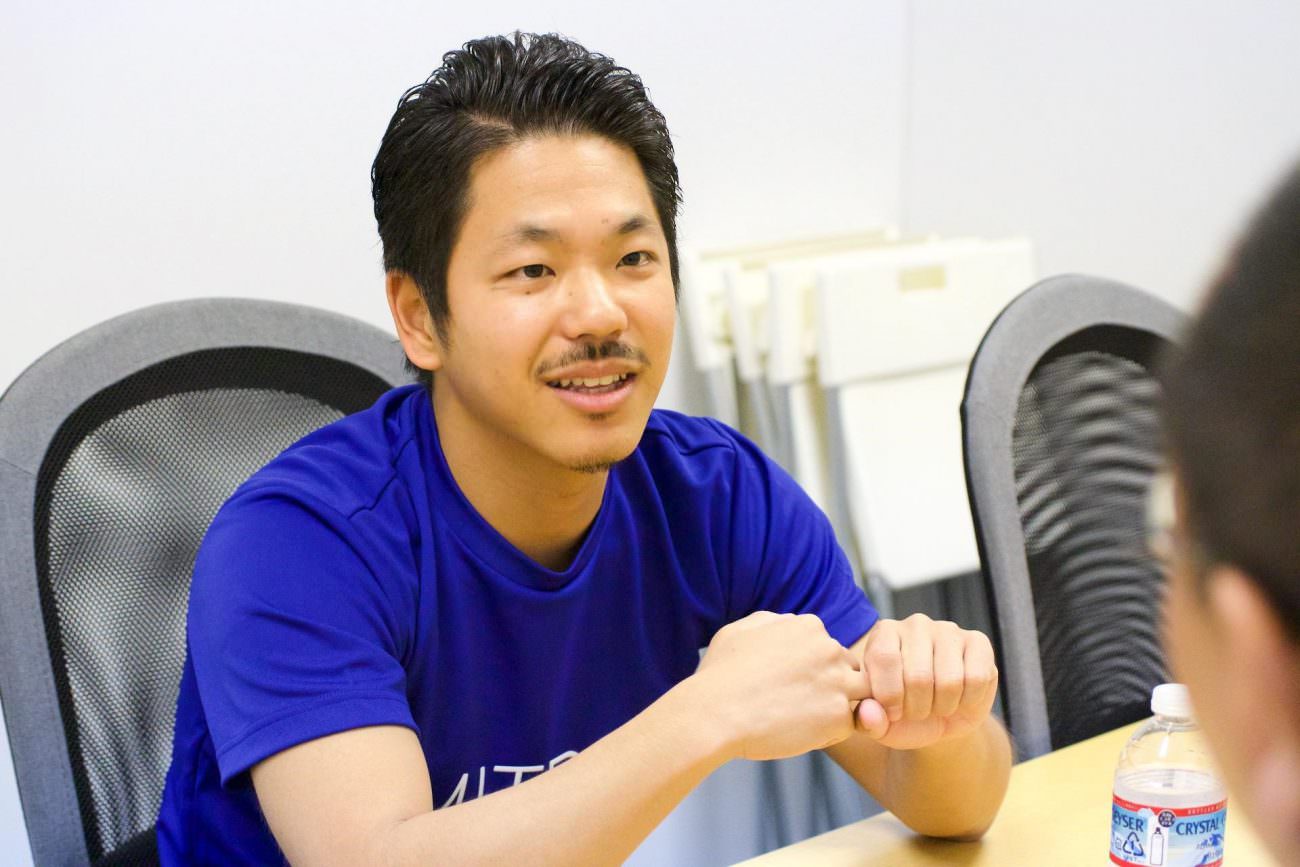 Mr. Tada begins by saying, "I have to carefully choose my words, but…"
"Japan already has leading-edge space technologies. However, I think it lacks a perspective on how to utilize this prominent technologies in the actual field. So I then started to consider needing a 'third-party player' to overcome this barrier."
A third-party player refers to an organization that connects people who have technologies to those who use them. Space technologies might sound unfamiliar to the fish farming businesses. But the fact that important data they measure manually every day, including sea surface temperature and concentration of plankton, can be obtained from satellite data is true..
"By utilizing satellite data, you can acquire quite extensive data."
To be a bridge between space technologies and fish farming and to figure out the best solution for the needs of farmers with the technologies. This inspired Mr. Tada at his job role at UMITRON.
(1) Why does UMITRON focus on the fishing industry?
UMITRON, launched in 2016, is still a young company in its third year of operation. It is stated in its business summary that it develops and provides a data platform service for the fishing and fish farming businesses. Where does this unique business idea come from? Mr. Tada explains as follows.snn-z
"Some founders of UMITRON come from a space background. Ken Fujiwara, CEO, has worked for JAXA before, and the Co-founder, Masahiko Yamada, has been involved in small satellite projects at university. They both had a vision of utilizing satellite data."
The two Co-founders took particular note of businesses utilizing surface data. They focused on the point that despite the fact that more than 70 percent of the earth's surface is covered with ocean, some room is left for making better use of this satellite data, compared to surface data. Then they considered who wanted the ocean data, and finally came to the fishing and fish farming industries. They visited the actual sites and conducted interviews about on-site problems. Various issues came into sight.
Fish are sensitive to changes in water temperature. When weather conditions get rough and the water temperature experiences a sudden fluctuation, fish lose appetite for food. Even if we feed them at such times, they do not eat anything. On the other hand, if the water temperature undergoes a change when fish have already eaten, they may die due to changes in the amount of dissolved oxygen in water, causing fish to lose control of their bodies (known as "heishi" or sudden death). For this reason, it is very important to monitor sea temperatures in fish farms, and satellite data can be utilized in such a situation. In the future, there may be a dramatic change in ways to utilize satellite data including the utilization of small satellites. Along with changes over time, we expect that UMITRON can gradually increase its level of contribution in the fishing and farming industries.
(2) Japan's fishery product market has been downsizing. What is the reason for focusing on the fishing industry even in such a situation?
UMITRON has been working toward developing a business especially focused on fish farming compared to other fields in the fishery. It is because it takes into account the "protein demand" associated with such an explosive increase in population.
"Although Japanese people are already familiar with 'fish farming,' it is a relatively new industry that has started to grow since the late 1970s. Until then, people could catch fish naturally in the sea. However, the ocean fishing industry has experienced a gradual decrease in the volume of fish catches and has shifted to fish farming. It has already developed in Japan, but there are many other countries in the world that wish to expand this industry from now on.
For your information, the greatest amount of fish raised by farming (in tons) is salmon. The fish farming businesses in Norway and Chile are working on it on a large scale. The major species produced in Japan include red seabream, amberjack, salmon, and tuna. Meanwhile, in Mediterranean countries and some parts of Asian countries, sea bass, sea bream, and long tooth grouper are the main varieties of fish. Although the kinds of farmed fish are different based on the growing environment in each country or region, the need for fish farming is increasing in the world.
But it is not just brought by people wanting to eat fish; there is even a bigger reason behind the need: "protein demand." Mr. Tada adds, "This is a serious problem related to our health in the future.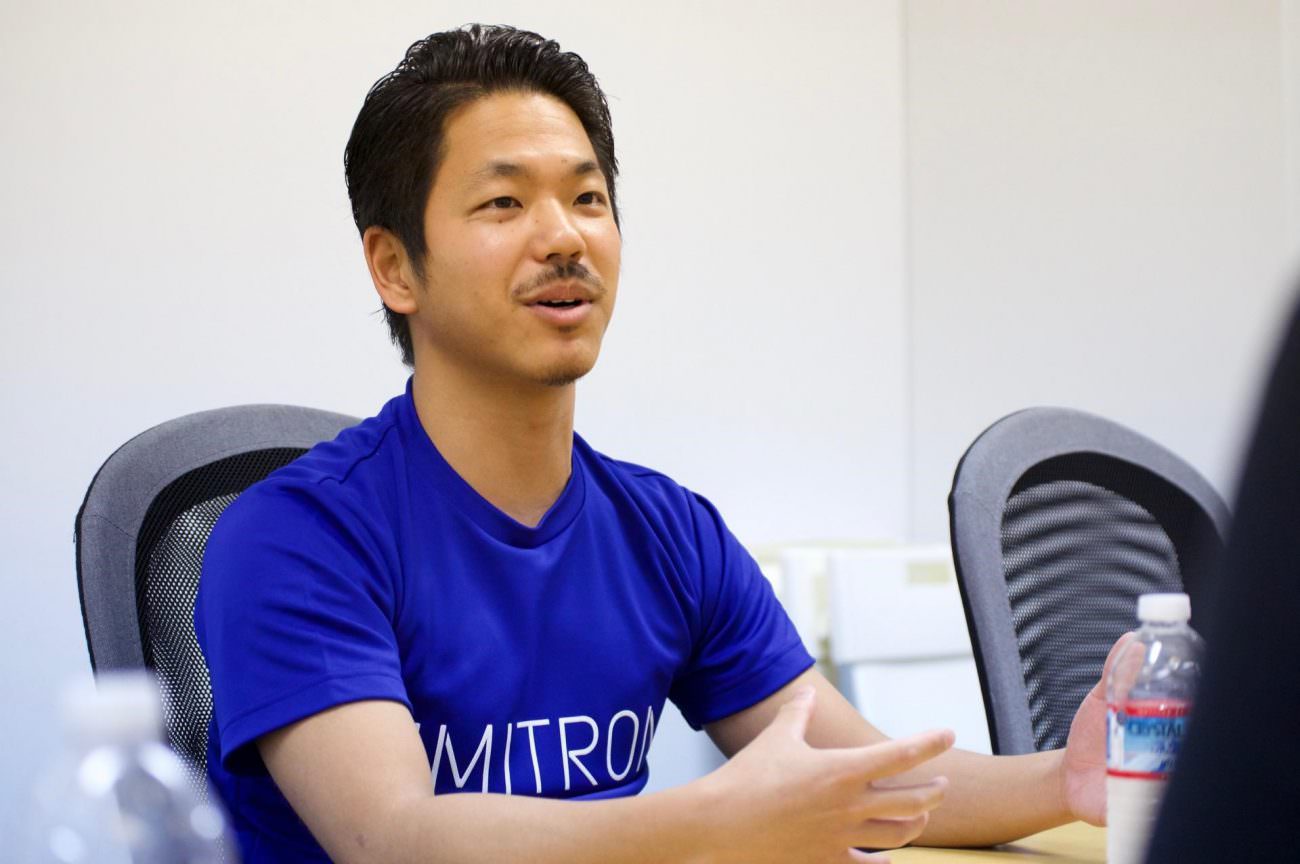 According to the United Nation's statistics, the population is expected to grow to nearly 10 billion by 2050, only in 30 years. It is estimated that current protein sources, such as beef, pork, chicken, and soybean, will not be able to satisfy the amount of protein needed. So, in order to secure good protein from fish, I think we will need to produce it through sustainable method fish farming. From the perspective of the produced amount of protein, fish farming is actually the best protein source at present.
Especially in Southeast Asia, where our hub locates, has a high population growth rate, and protein demand is estimated to be further increasing."
As people have been eating fish since early times, it seems to have a great significance for creating an environment where people can eat good fish while protecting the earth.
It seems to have a great significance; to create an environment where people can get their high quality protein from delicious fish, as they have done so from the beginning of time, whilst protecting the Earth's environment.
(3)UMITRON's business strategies and challenges in fish farming
UMITRON has been considering non-Japanese needs since the beginning. Instead of aiming for overseas after establishing their business domestically, it has developed a global business model since its foundation. And since UMITRON thinks Southeast Asia fills a pivotal role in its business, its headquarter is located in Singapore.
"Each country in Southeast Asia is now experiencing income growth. It makes for people to seek better foods. The prawns and freshwater fish market has grown in southeast Asia, but we think the market for sea fish farming will expand in the future too. Based in Singapore, UMITRON strategically explores needs in greater detail while seeking opportunities in other parts of Asia and Oceania."
Meanwhile, UMITRON's project has already started in the South American country of Peru. In vast Lake Titicaca, located in the Andes, on the border between Bolivia and Peru, rainbow trout are grown utilizing UMITRON's technology. Getting funding from the US development bank group (IDB Lab), it aims to create sustainable change in Peru's rainbow trout farming in future years.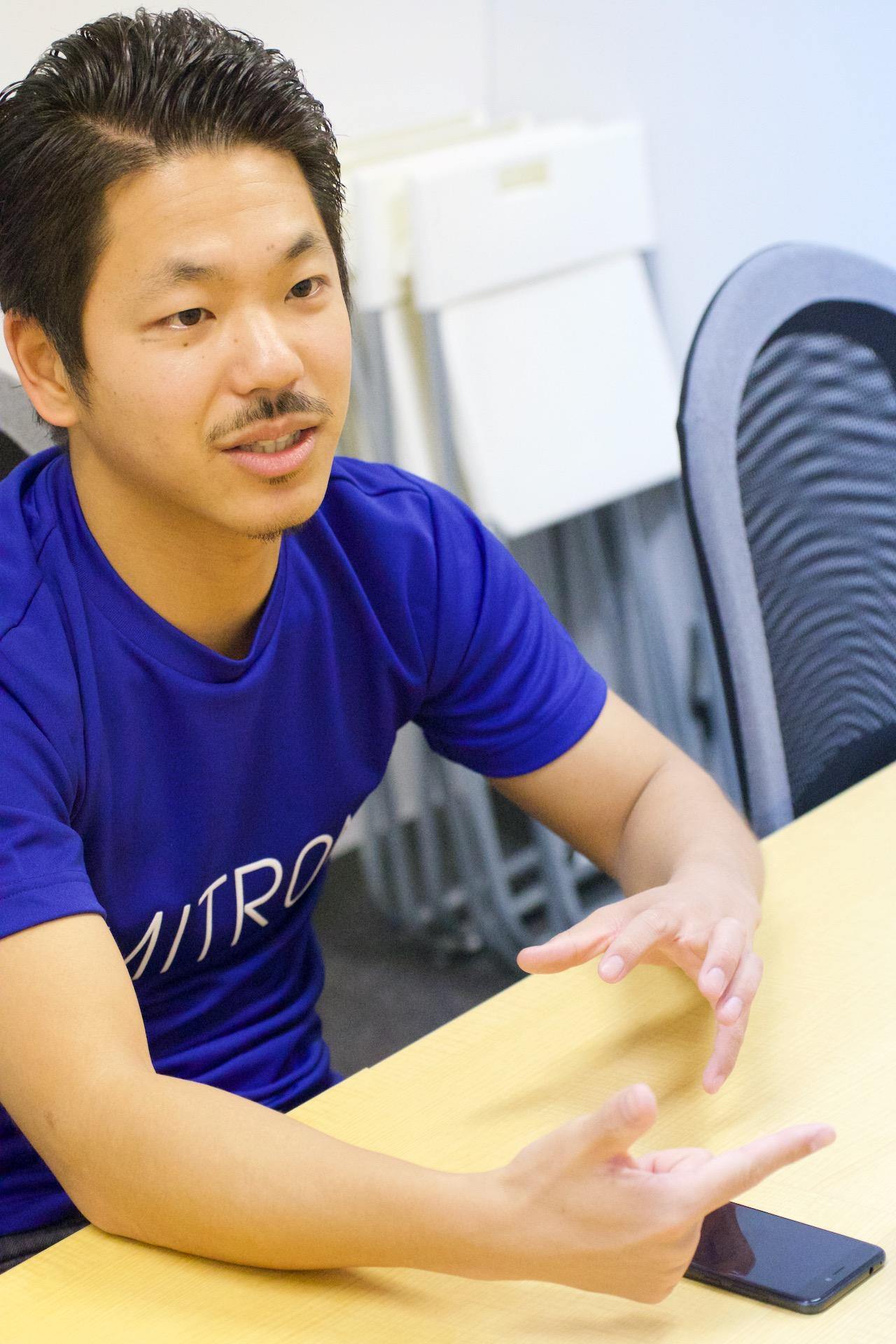 "When we visit the site, staff fed fish with traditional preserves by hand from ships. Considering the situation in Japan, we thought there might be a lot of points to be improved on in Peru before even starting with satellite data."
According to the farm producers in Peru, ships capsize in bad weather a few times a year. In the worst case, some people lose their lives.
"Since fish are living creatures, they cannot survive without food. In order to avoid death in their commercial products, staff must go and feed fish despite risks. But if we build an automatic feeding system that can be controlled remotely, they no longer have to go to the site. This will bring about a dramatic improvement in their working environment."
It is UMITRON CELL® that plays an important role in realizing remote feeding.
(4)What is UMITRON CELL® technology used in fishing and fish farming industries?
UMITRON CELL® is a smart feeding system developed by UMITRON (for more information, please visit our website: https://umitron.com/en/). The fish farming businesses which have introduced UMITRON CELL® can remotely feed fish on a smartphone. In addition, feeding history data is shown graphically and so obviously it can truly be called the realization of IoT (Internet of Things).
"It is difficult to solve everything by technology; however, we believe that it opens a lot of doors to new possibilities through socially implementing these technology and eliminating challenges one at a time, although it may take time."
In addition, UMITRON is also trying to monitor sea temperature.
"Fish behavior is said to be influenced by slight changes in seawater temperature. When the temperature fluctuates, oxygen and salinity concentrations also changes. Fish intake and excrete water in their bodies, but when they cannot respond to the changes, they get stressed. The sharper the change, the more stress increases. So, we need to pay attention to the speed in changes in temperature."
In order to create a stress-free environment for fish by making predictions about weather changes, it needs to sense the sea surface temperature and other environmental data obtained from satellite and so to control the timing of feeding. How to actually do it and what kind of environmental data is used have still been kept a company secret. We would like to again ask when this will be disclosed.
(5)What made UMITRON focus on Primary Industry in the first place?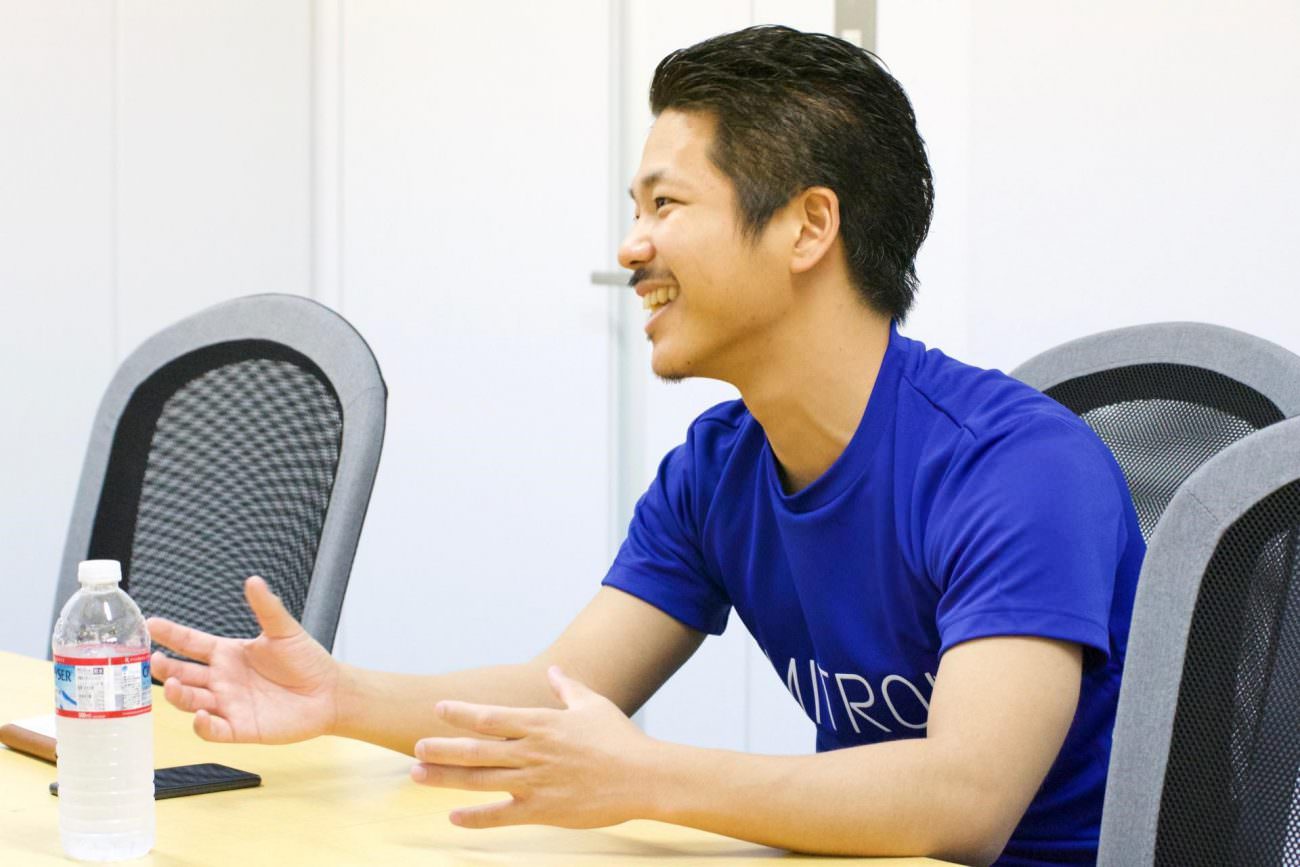 Before ending this, we have raised a fundamental question. As a member of the aerospace industry in Japan, or as a venture capital company, an absolute requirement is to "chase profits". In this sense, secondary or tertiary industries are more likely to make profits than a primary industry. Why does UMITRON focus on fisheries, a primary industry? When we threw this question at Mr. Tada, he answered:
"You may ask one of our founders later the reason why we, as UMITRON, have chosen to support primary industries, but in my opinion, I think we can make a large contribution. Food, clothing, and housing are essential for surviving, aren't they? Moreover, it is difficult even to feel happy if food or its quality are low.
I was born in Japan, and therefore have experienced a lot of things whilst receiving good higher education. I love Japan, and I hope Japan to be loved by people across the globe. If I can make any locals think, "these guys from Japan who are crazy about high technologies in fish farming or other food sources have changed our lives drastically," I think I can contribute a little to this. I can also make my life worth something through it.
At present we still have challenges, but the "Thank you" messages we receive from the fish farmers when we offer a good service after much effort is very significant. They are motivated to provide good fish to customers, so this "Thank you" is also for their partner to create high-quality food. Considering that I can contribute to the happiness of people around the world with the food they produced using our technologies, I can say this work is rewarding."
It is a beautiful story. But nowhere near the final episode. The amazing thing about UMITRON is that it will continue to establish new business schemes from this and all episodes.
"There are several ongoing projects, so I am going to talk about them in detail when they are disclosed. We would like to support people in the fishing and fish farming industries as technology partners. Teaming up with various organizations, corporations, government agencies, and development banks, UMITRON has set new projects in motion.
We hope that UMITRON and Mr. Tada keep making their future vision a reality.