New release
【Tellus ver1.2 has brought you new and enhanced tools!】New features and how to use them
On June 28, 2019, we released ver1.1 of the satellite data platform "Tellus". Let's look at new features of the updated Tellus OS and how to use them.
We've released ver1.2 of the satellite data platform "Tellus" on September 30, 2019.
Here, we will show you the new and updated features of Tellus ver1.1.
Enhanced scene searching
You have more search options (metadata) now when searching for satellite data.
You can filter search results by cloud coverage, observation direction, etc. Available metadata varies among satellites.
In the future, we are going to add much more metadata to the scene search.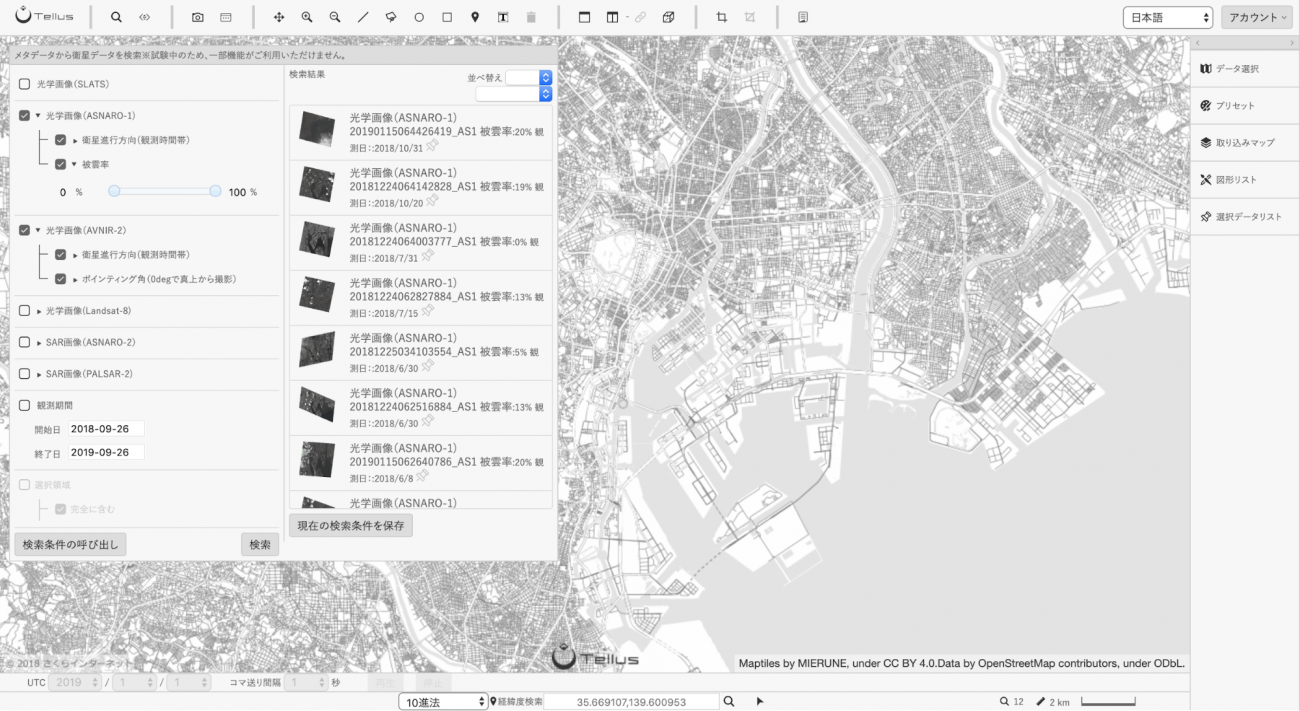 Presets in the Selected Data panel
Preset combinations of bands that are frequently used in satellite data analyses are now available.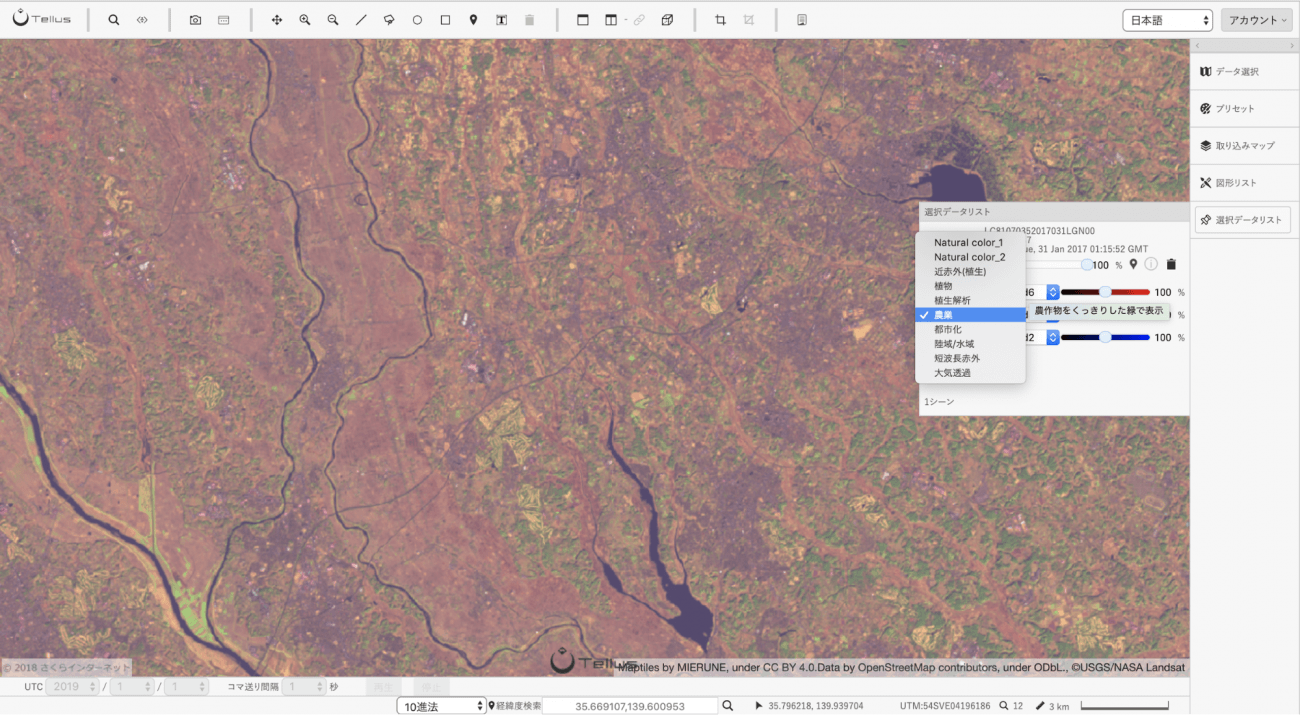 Zone selection
You are now allowed to select any area on the map so you can take a screenshot of the region or search for data on this location.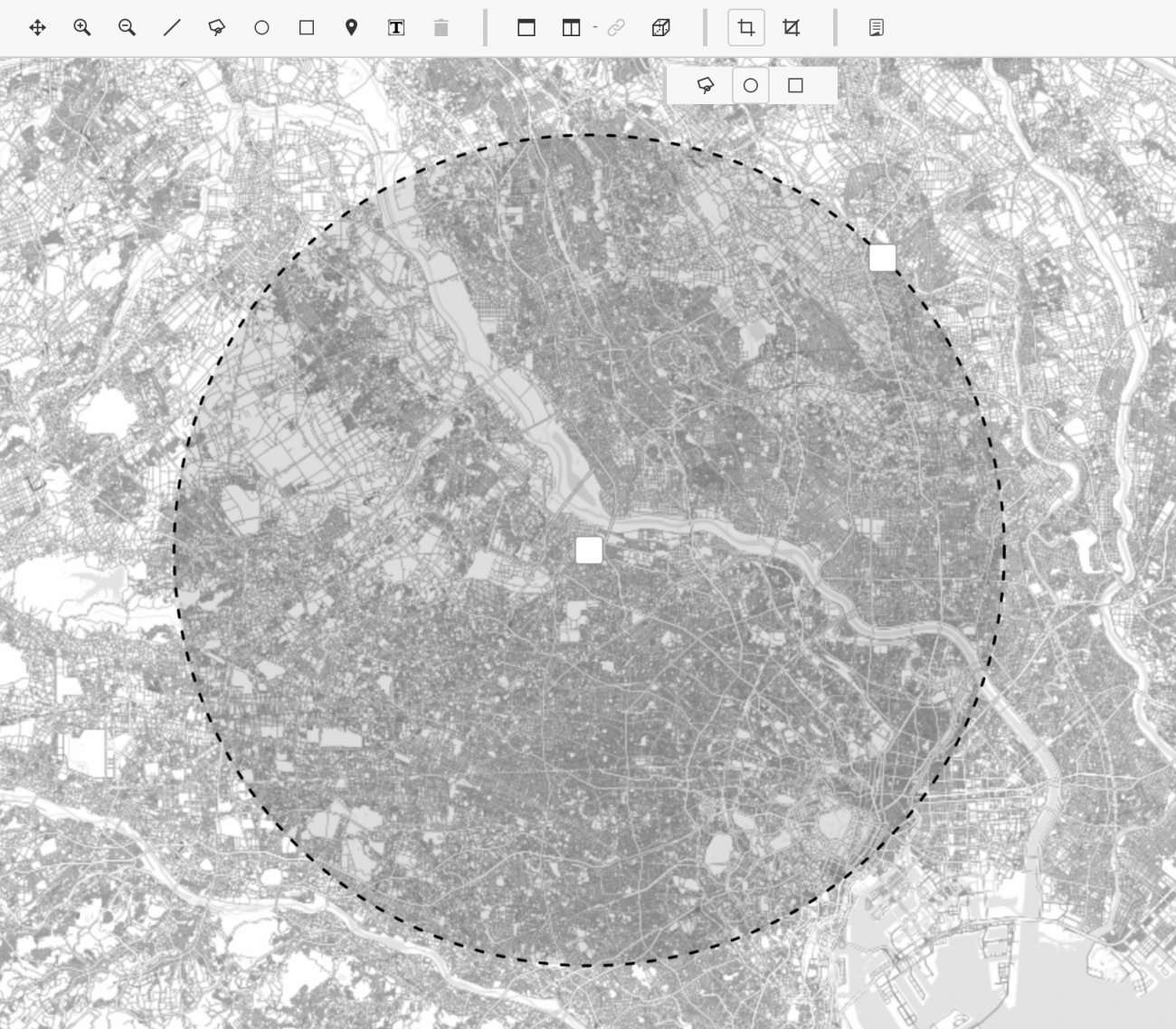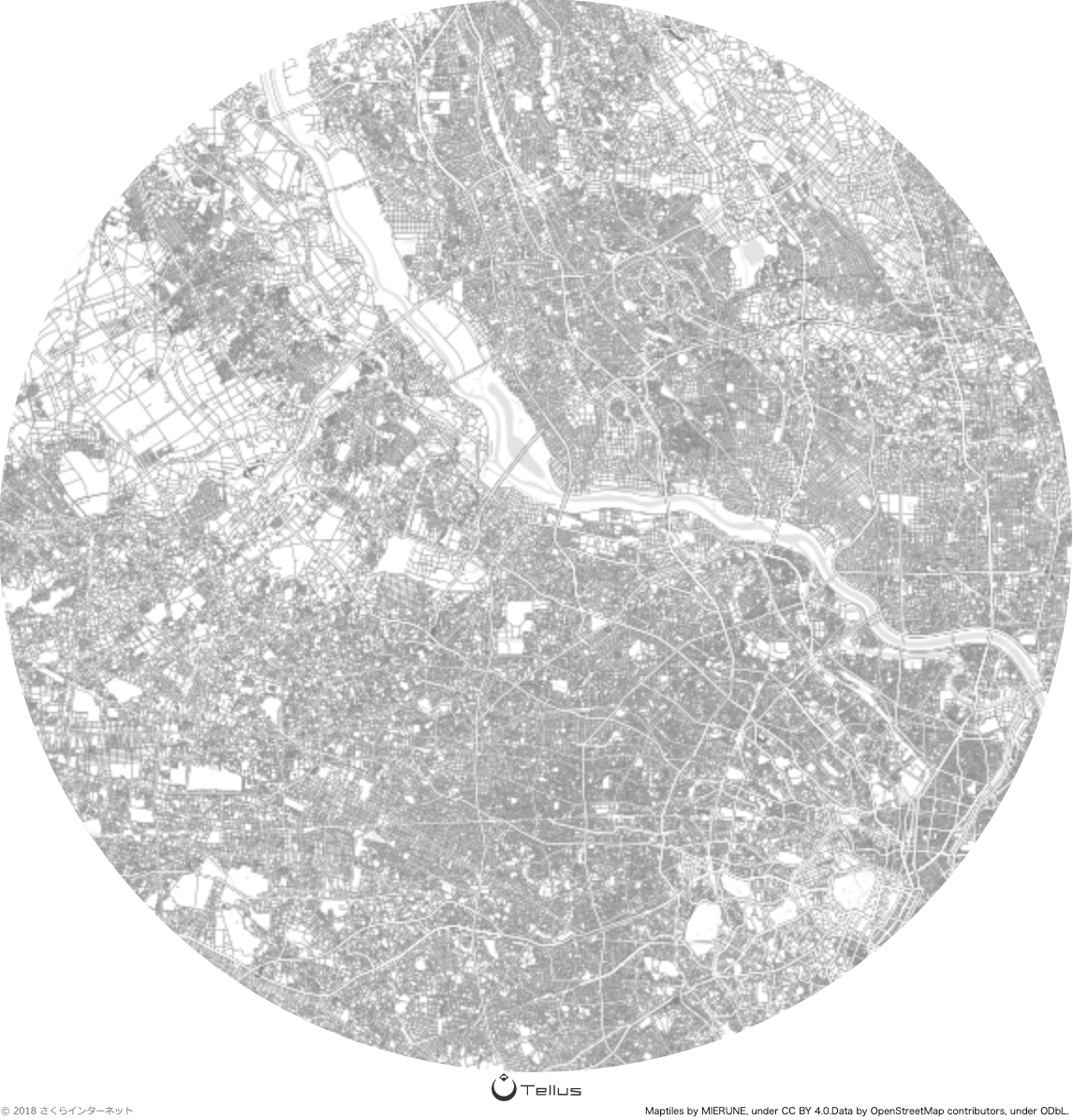 Grid layer
You can now display map tile coordinates and mesh codes.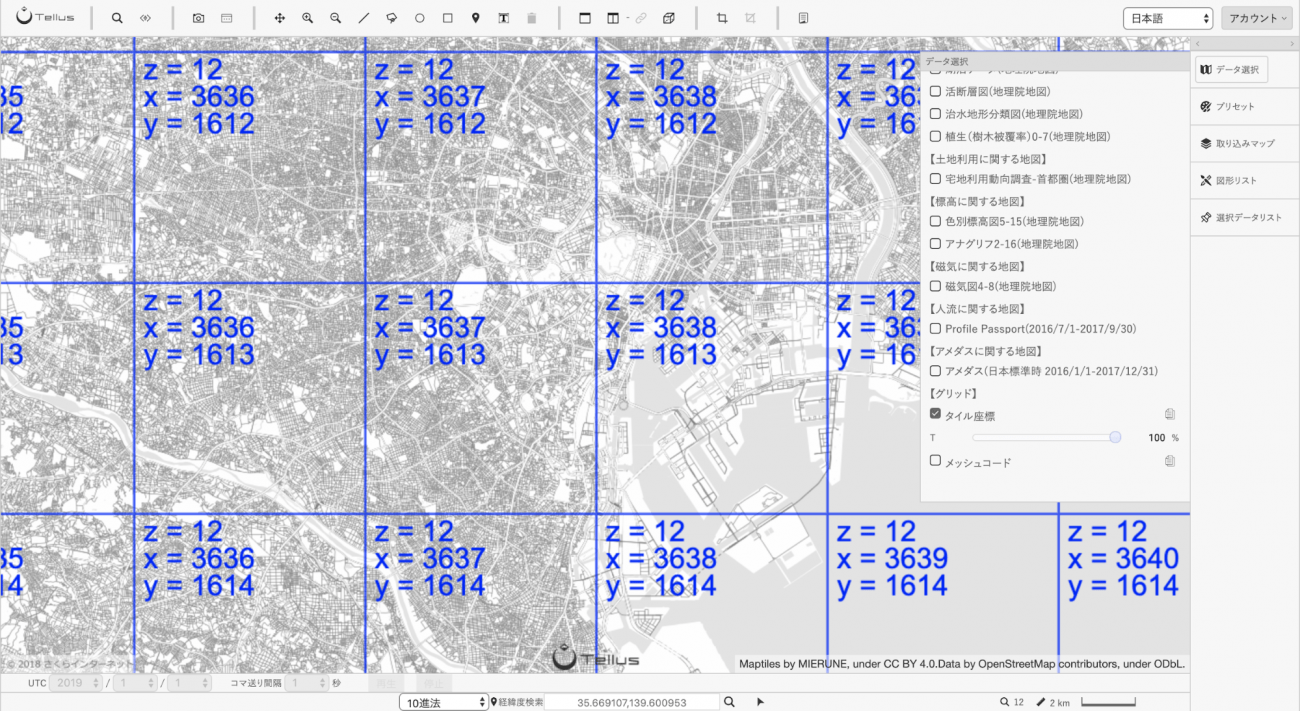 You can also copy coordinates of any grid by clicking on one with the clipboard icon activated. This feature is useful when you use APIs for developers.
Script Editor (beta)
You can control Tellus OS with JavaScript using the Script Editor.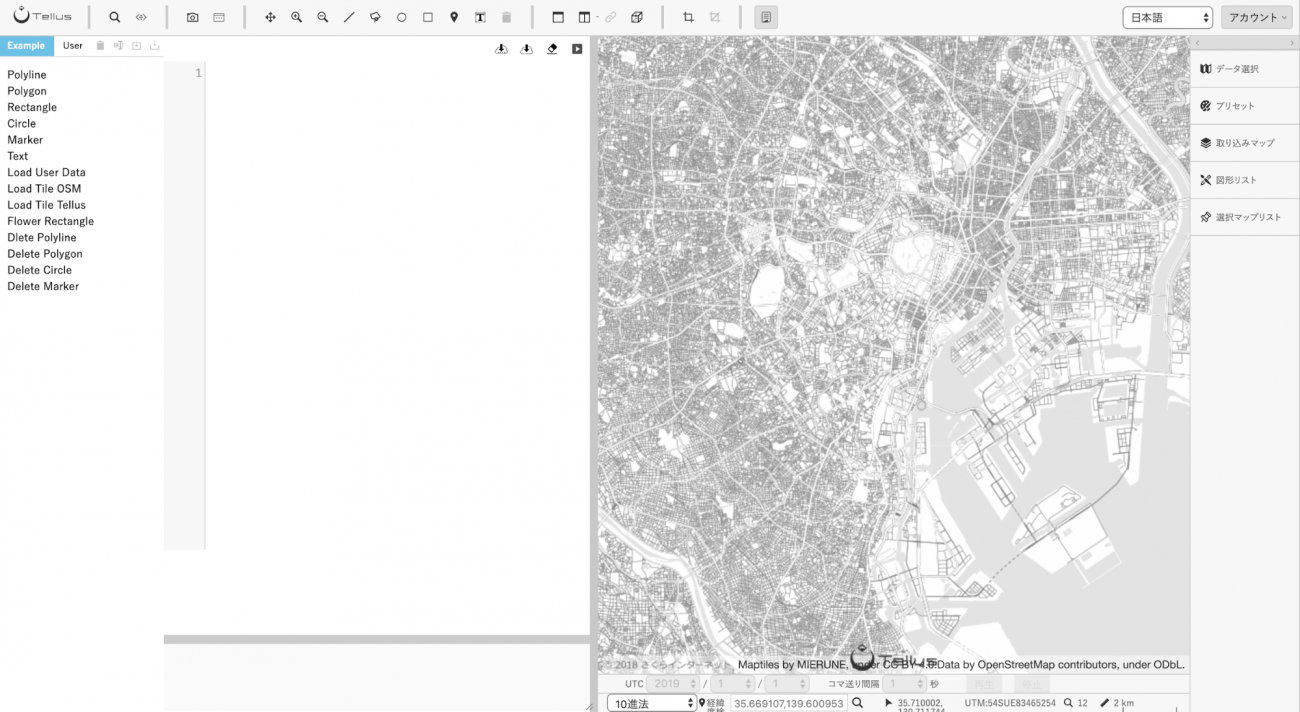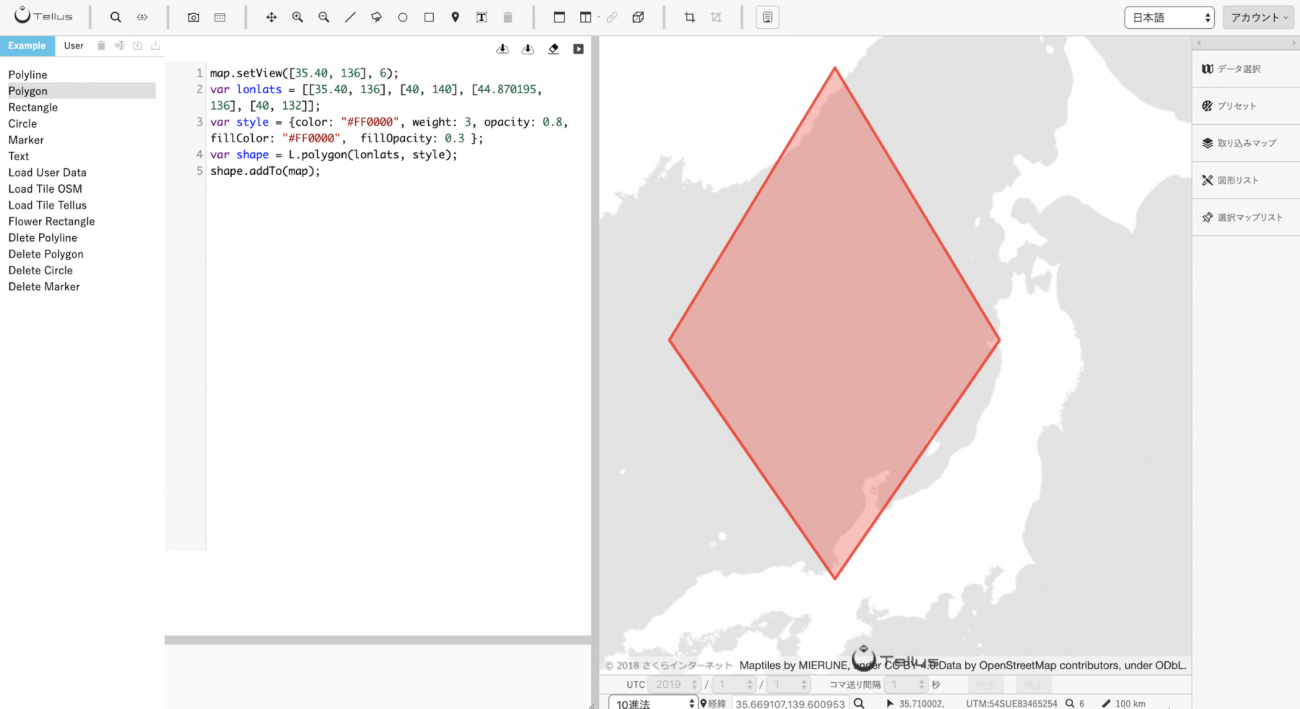 Moreover, the following data has been added to Tellus ver1.2.
・ASTER GDEM3
・RESAS (demography & community development)
These are points on the updated features of Tellus ver1.1.
◆The satellite data platform "Tellus"
https://www.tellusxdp.com/en-us/