Space business
Sensing disasters and environmental changes in house! The future of risk management with small SAR satellites
We interviewed Mr. Ichiki, COO of iQPS Inc., which successfully launched its first small SAR satellite "IZANAGI" in December 2019, about his motivation to become a manager and the potential of the satellite business.
iQPS Inc. launched its first small SAR satellite "IZANAGI" in December 2019 and attracted more than 500 participants at a public viewing.
The company is a venture company from Kyushu University, that aims to make near real-time observations that can be made every 10 minutes by setting up a constellation of SAR satellites that can take images at night and in cloud-covered areas. Once the near real-time observations are realized, we can see the movement of cars and crowds.
We interviewed Mr. Toshimitsu Ichiki, the COO of iQPS Inc., his support for his company's "business", about what motivated him to become a manager, and the potential of the satellite business.
My salary was only a third of what it used to be, but my reasons for jumping into the space venture
-First of all, could you tell us what you did as a student and how you came to join iQPS Inc.?
In fact, when I was a student, I wanted to be the Secretary General of the United Nations. In the 1990s, when I was a junior and senior high school student, there was a period of great turbulence in international politics, including the Gulf War and the collapse of the Soviet Union.
As an admirer of Georgetown University, known as President Clinton's alma mater, I enrolled at the Department of International Legal Studies of Faculty of Law at Sophia University, which had the largest number of study-abroad opportunities in Japan at the time, and one to Georgetown.
Unfortunately, I was accepted to study at the University of North Carolina, my second choice. At that time, Sophia University and the University of North Carolina were just getting started on their partnership, and I was recommended as a "perfect fit for someone like you with a pioneering spirit."
That's how I decided to study abroad, and as there were few Japanese people there at that time, I spent my days immersed in English.  I think I had the best year of my schooling career, both in terms of learning the culture and learning English.
Initially, I had aspirations to work for the United Nations, but was told that I would need a doctorate in order to hold an important post at the UN. So I thought it would be nice to gain some work experience before going to a graduate school, and if possible, I'd like to do a job that took me all over the world, so I started looking for a job.
-What kind of experience did you have at the company you joined as a new graduate?
As a new graduate, I joined Company A, a major manufacturer. After being assigned to an administrative department, in my second year I was transferred to the marketing department that deals with external storage devices.
The product division I was in charge of was not doing well in terms of profitability.
However, that was the good thing. There was an atmosphere that let us take on any challenge as long as we could make a profit, so even though I was young, I was allowed to try anything I wanted. In addition, I was able to communicate directly with the general managers and the president. At the beginning of 2000, when the Argentinian currency crisis broke out, I was given the opportunity to visit the country with the idea of setting up a market in South America. As a result, I have experienced the launch of markets in Mexico, Brazil and Chile.
As I was gaining a lot of experience, the product division I was in charge of became profitable. This has allowed me to attend meetings with the president and general managers as a marketing representative. As a member of Company A, I saw the management decisions of the president and the general managers up close, and I thought, "I want to be a manager too. I want to become a manager who can improve Japan's competitiveness and contribute to the development of the world."
-You also have an MBA certificate, right?
I became interested in studying management, including getting a better sense of what I have been doing. Since I was trying to study for the exams whilst continuing working, my application was delayed for a few years. So, I made up my mind to leave Company A. It was also in the first year of my marriage, and so my father-in-law was naturally upset with me being so busy, saying, "I thought my daughter was married to someone from Company A." (Laughs)
As a result, I was fortunate enough to go to Harvard University. I was able to take a year off from school along the way to help start up a venture in Los Angeles.
After completing my studies, I worked for a solar panel manufacturer in my hometown in Fukuoka Prefecture, and then joined the Innovation Network Corporation of Japan (INCJ), a Japanese investment fund. At that time, most of the investment targets were concentrated in Tokyo and Osaka, but since I was originally from the province, I had a desire to invest in local companies as well. So when I could find the time, I personally traveled to Hokkaido and Fukuoka, searching for companies that looked liked interesting investments. That's how I came across iQPS Inc.
-What were your impressions of the space business at the time?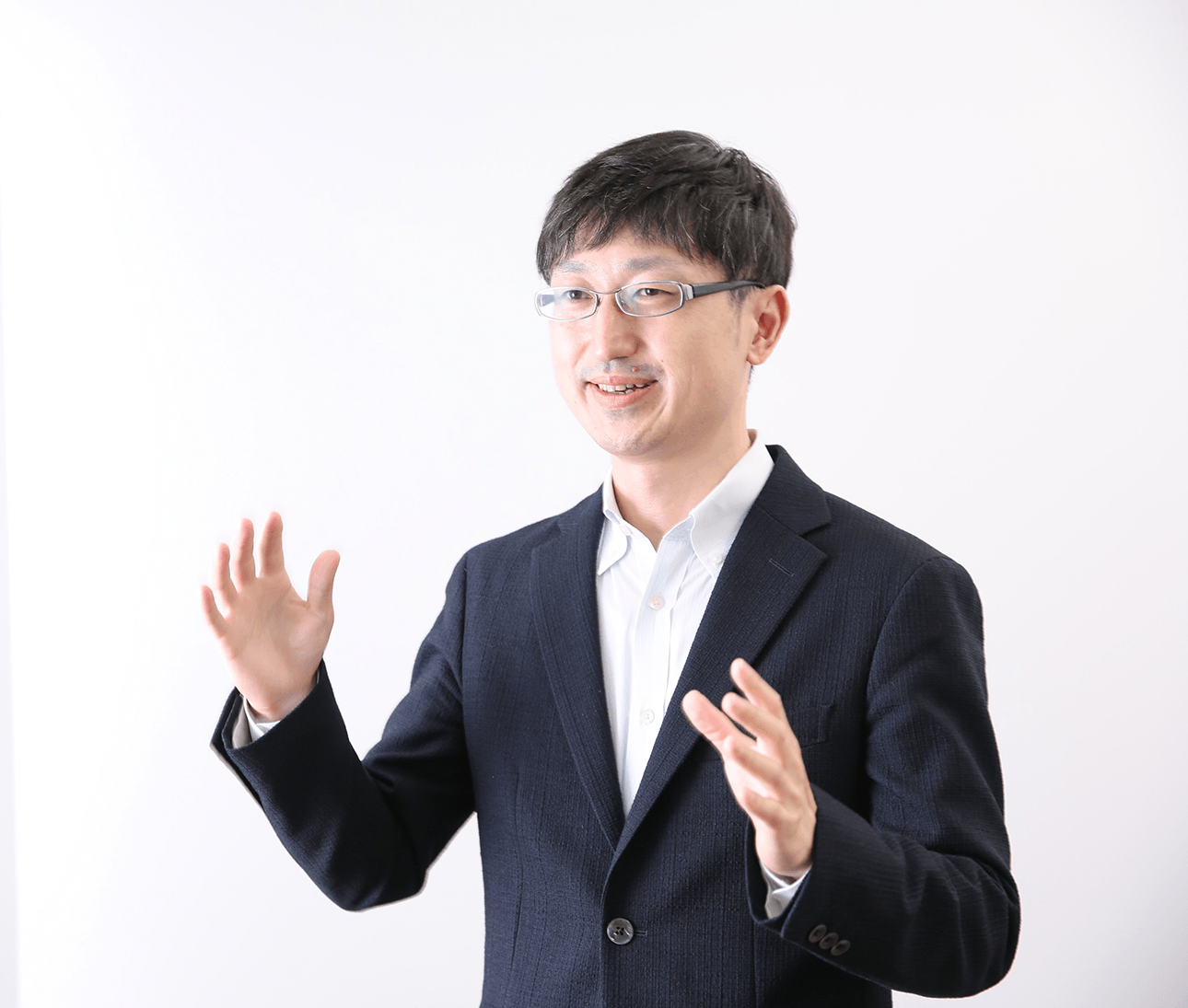 Personally, I have a strong belief that while there is a high degree of uncertainty, at the same time, it is a field with great potential to become a strong industry of Japan's in the future.  At that time, private companies and funds were reluctant to invest in the space business because there was no guarantee that the rocket would launch successfully.  That's why I thought that a public-private fund like INCJ should be the first to invest in this field where there is strong potential to attract investment from private companies.  I also got interested in the company because it is based in my hometown, Fukuoka. So I proposed to invest in iQPS Inc., but it did not go through due to my lack of ability in presenting this investment properly.
-Your proposal was rejected at first?
Yes. But thankfully, my supervisor at the time allowed me to personally support iQPS Inc.
Back then, iQPS Inc. had groundbreaking ideas and solid technical capabilities to make them a reality, but no one knew how to create a good business plan, develop the business, or raise necessary funds.  Indeed, as an investor, you can't throw money at a company like that.
I told CEO Onishi to hire someone who could manage money and develop the business, but it was difficult to find a suitable candidate. I insisted that we couldn't move forward unless we could solve that problem. Then Onishi said to me, "You are from Fukuoka, aren't you? Would you like to come back? Though the salary would only be a third of what you get now," offered me the position.
Looking back on it, we were a small company with only a few people with very little money at the time, so it was impossible to hire people who could formulate a business and raise funds without a decent salary. There was so much potential, but if I refused the offer, the business and the company could not move forward. I thought it was another opportunity and decided to join iQPS Inc.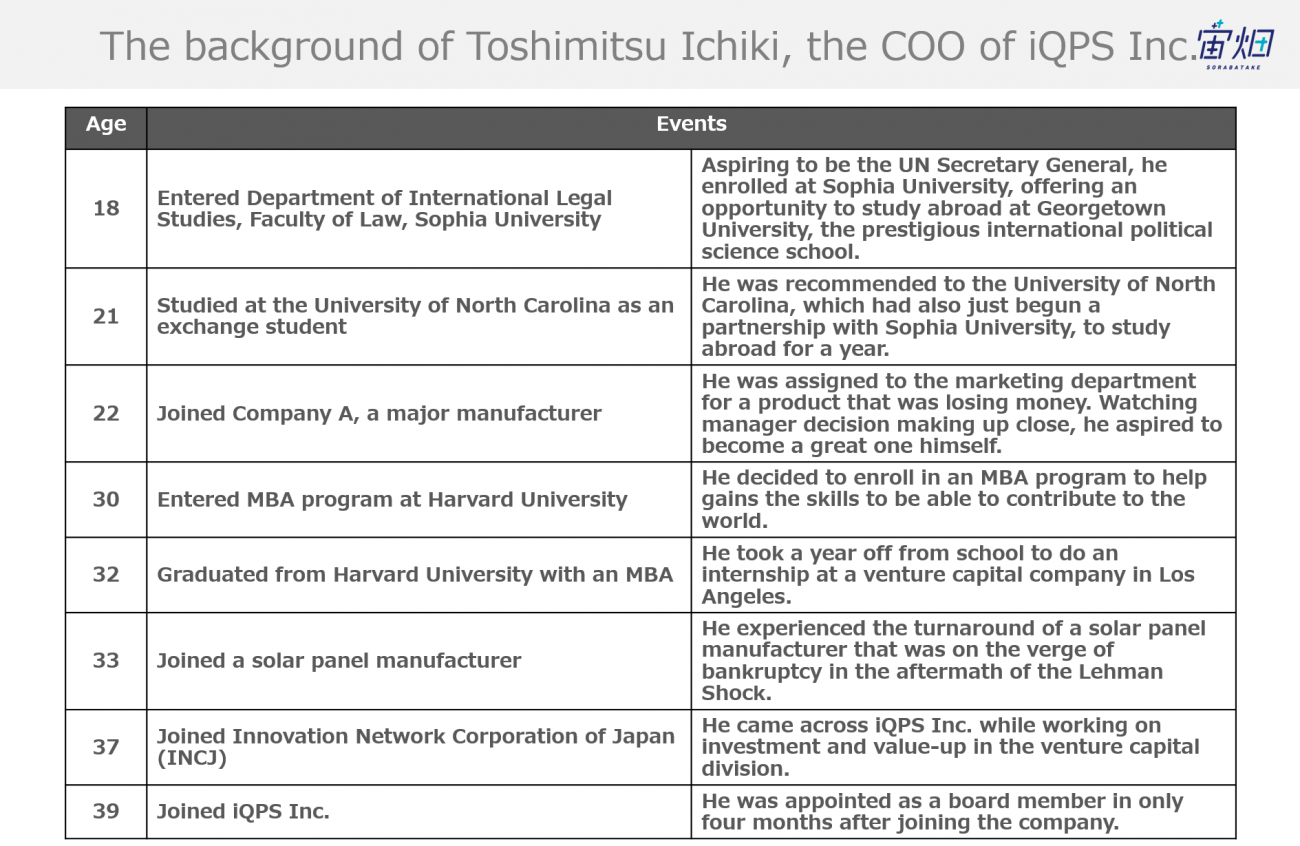 The satellite launch is the "real start"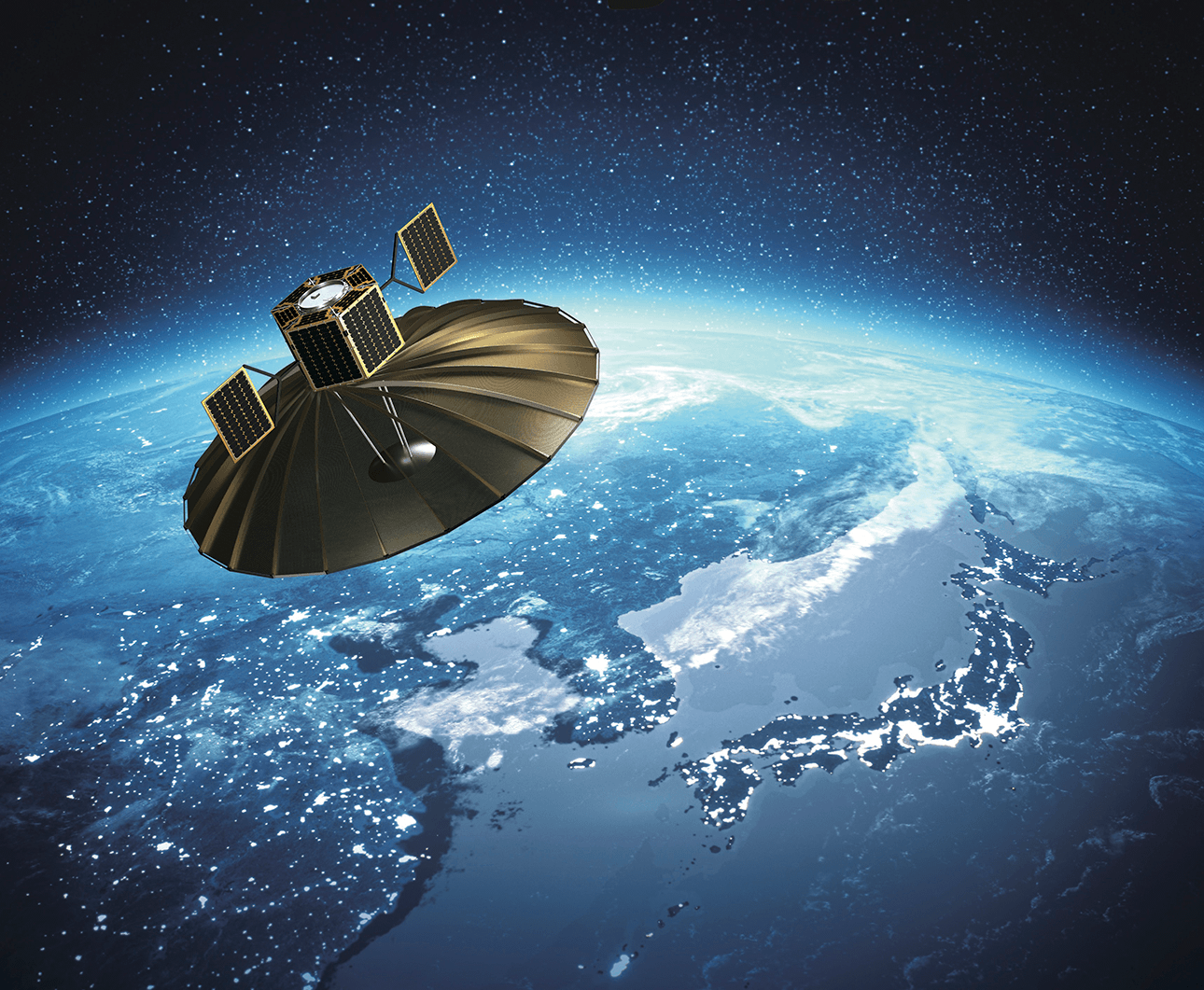 -Congratulations on the successful launch of the first "IZANAGI." I think you are now prepared for the first images taken since it was launched in December 2019. Please tell us about your impressions of the project.
My biggest feeling is that we can finally now start. More to the point, as soon as I saw the launch, I realized that we were going to be really busy. We need to raise more money and build up our business as well.
Here's a bad way of explaining this dilemma, but you can launch a box or whatever you want into space as long as you pay for it.  What we need to accomplish is to take good images and create solutions that can be beneficial to the world.
Considering this, so far we haven't actually accomplished anything yet, but I think we are finally arriving at the start line.
-Are there any issues that have come to light since the launch?
We launched the first satellite, and we are facing the challenges of it being the first.
In the beginning, we were confident that we would release the first image one week after launch, but now we are embarrassed about this. Of course, we conducted various tests on the ground before the launch, but when a satellite goes into space, there is a series of reactions that we had never imagined possible. It takes a lot of time to adjust the satellite in space from the ground.
Especially in the case of SAR satellites, unlike optical cameras, highly accurate attitude and orbit control is required. I find it quite difficult to come to terms with these problems, and so I struggle every day wondering if it's something that might not work well.
There are many challenges in satellite manufacturing, development and operation, but at iQPS Inc., we try to focus on the three things first.
The first is "Quickness." It is about how quickly you can see the places you want to see by increasing the frequency of observations. The second is "Freshness." It is a matter of how fast we can get the observed data down and get it to the user and keep the data fresh. And the third is "User-Friendliness." It is difficult to use data from a satellite, so it is important to make it easy to use.
In any case, I think we need to keep working on these three things. But it sounds like a bewildering story just to think about it.
Synspective, a company in the same industry, is trying to do everything including image analysis in house. But we are professionals in satellite, not in image analysis. So we store the captured data and perform primary processing, and then we keep the data up to about L1. Then, we would like to hand that data over to the application developer and leave the solution to them.
Note by Sorabatake
The processing of satellite data can be classified into several levels. As the level increases to L0, L1, and L2, the processing level becomes higher. The radio waves received from the satellite by the ground antenna are converted into data by L0 processing, and the next L1 processing involves cropping and adjusting, and also removing distortions from each image so we can create a useful picture
Related article: [With illustrations] Preprocessing of satellite data — Explanation of the process by level
Collaboration is important because we can only create solutions with our partners. The world we have to build is tremendous, and we are overwhelmed every day by its difficulty.
Unexpected needs for near real-time observations and SAR satellites
-I heard that you will launch 36 SAR satellites to build constellations to achieve near real-time (about every 10 minutes) observations. How did you determine the number of constellations to be 36?
The ultimate goal is, of course, real-time observation. However, real-time observation is difficult to achieve even with thousands of launched satellites, so we explored what would be the sweet spot with Onishi.
Shooting every hour is too late, but it takes hundreds of satellites to shoot every minute. Then, we performed a simulation of shooting once every 10 minutes and found that it can be achieved with 36 crafts between 45 degrees north and 45 degrees south of latitude.
This means that we gave up on images in the Arctic, Antarctica, northern Europe, and Russia, and settled for a strategy of specializing in areas with high populations and seas where there is a lot of shipping traffic, so concentrating on New York and Chicago in the U.S., China and Southeast Asia in Asia, and France and Spain in Europe, as well as seas with heavy marine traffic.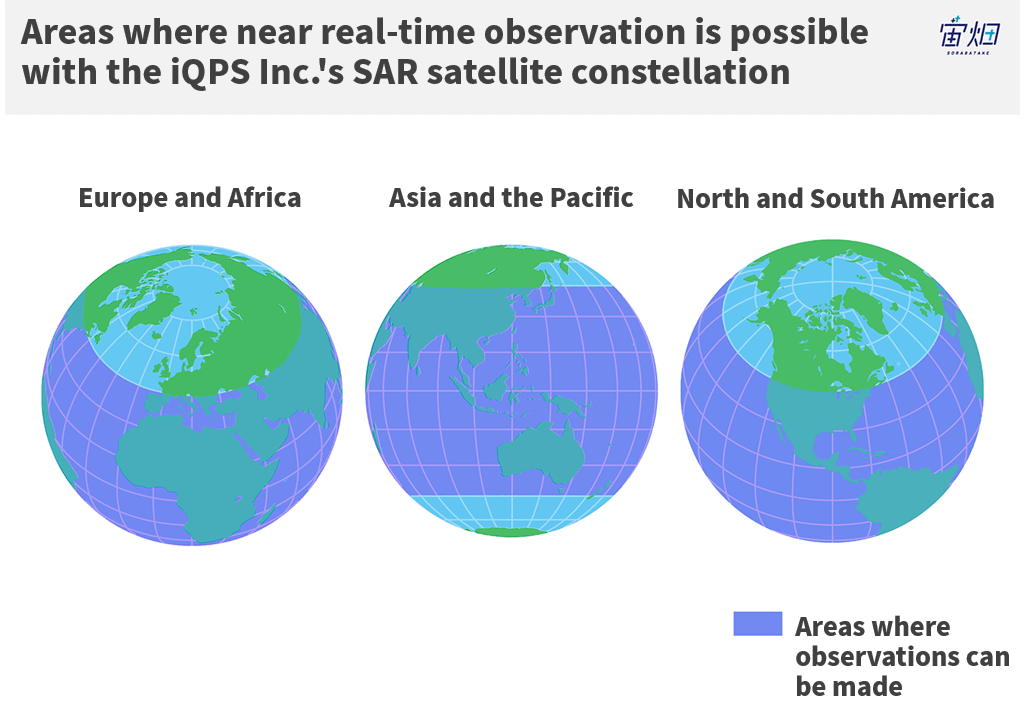 -What is the difference between hourly observations and near-real-time observations that can be made every 10 minutes?
That is a good question. By shooting every 10 minutes, we will be able to observe moving objects.  When observing the movement of a ship, hourly observations are fine. But a car may arrive home from the store after an hour and you may not even notice that it has moved.
For fundamental information on moving bodies, such as a car or people, data needs to be accurate to at least every 10 minutes to be truly useful.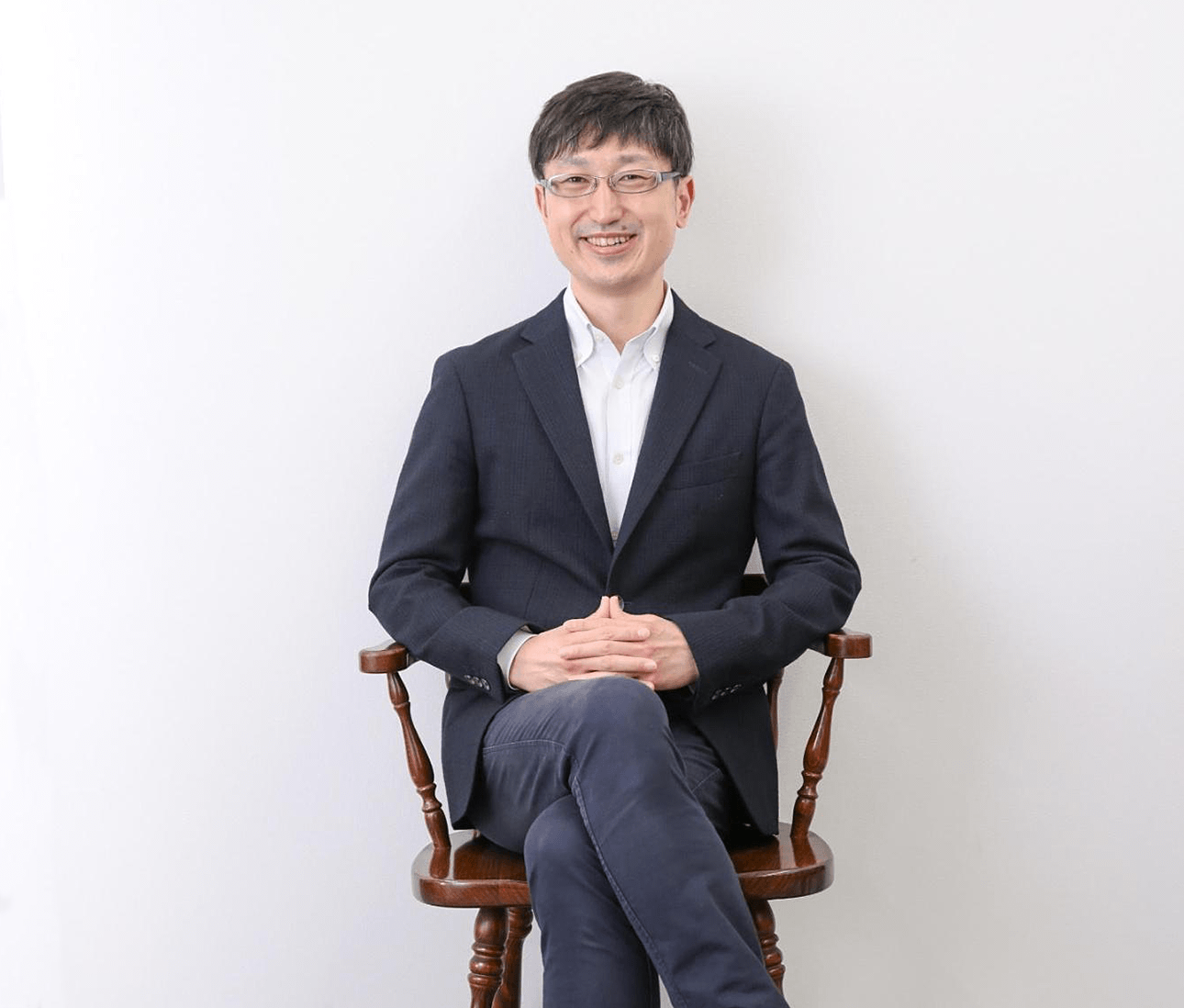 What I found interesting is the need to make sure that there is no heavy equipment on any company's property. Apparently, the presence of much large heavy equipment causes the ground to sink. Especially in the case of companies that own factories, there are issues to consider if the ground is not exactly horizontal.
I was surprised to find that there is a "need for frequent observation" that we don't even know about. In addition, we have been approached by companies about joint demonstration experiments.
-Are you working on a demonstration experiment with partner companies, using data received after the constellation of the SAR satellite has been established?
We have been asked for both data during and after setting up the constellations with all the SAR satellites.
We often receive more than one need from a client, sometimes they have ten. They can be broken down more precisely, such as, "It would be nice to have a constellation set up for only this part of our project," and "Maybe this can be accomplished with only one satellite. Also, if we can experiment with just one constellation, we will be able to imagine that we can make more observations or do things in different ways when we actually have 36 constellations. So we talk about the details of the demonstration in line with the launch plan."
-I think that SAR satellites are sometimes more difficult for people to understand and use compared to ordinary optical satellites. After talking with clients and understanding their needs, what are your ideas on the potential of SAR satellites and how they can be used? 
The most common needs are for interference analysis.
Railway companies, power companies, and construction companies are already acquiring data on ground deformation and volcanic activity in a variety of ways.  We sometimes get specific requests to capture these images by satellite.
A railway company, for example, asked us if it would be possible to quickly grasp weather conditions in order to move the railway to higher ground before heavy rainfall causes flooding.  In the past, the needs for disaster response and countermeasures were mainly the concern of insurance companies, but with the recent increase in natural disasters, I feel that disaster awareness is rising even amongst companies in general. Under such circumstances, I think that the demand for SAR satellites is also on the rise.
Natural disasters, which used to be somebody else's problem, are now occurring every year. In order to prepare for them, we need to think about how to keep our assets from deteriorating and diminishing in value.
Can SAR satellites be a solution to the problem?
-Are there any challenges you are facing in terms of business? 
It is difficult to figure out how to create a solution and make it work as a business. We cannot just create a single solution and spread it across all industries. It is hard to choose what to focus on and what to move forward with as a project.
-When a potential user wants to observe or research something, is the satellite something that immediately comes to mind? 
Most of the people who approach iQPS Inc. are either highly knowledgeable or companies with some experience in utilizing satellites. For example, when they are surveying something using drones or aircraft, they might be thinking of satellites as a way to solve the problem of "wanting to see a wider area" or "wanting to see things in bad weather."
Satellite images are difficult to utilize, and in many cases, the images are not readily available, making it difficult for the general public to use. When a private company comes up with an idea that "this can be better observed by satellite" and actually wants to use satellite images, they need to acquire software operation and analysis skills. In order to spread the use of SAR and satellite data, I think it is essential to establish an infrastructure that is easy and convenient for private companies, or for the end user to be confident to use.
-iQPS Inc will be adding more employees in the future. What kind of personnel do you want to hire?
In fact, we've been focusing on hiring since 2019, doubling the number of employees from only a dozen. We already have personnel in charge of accounting, public relations, and recruiting. In the future, we hope to hire more people in charge of business development and sales.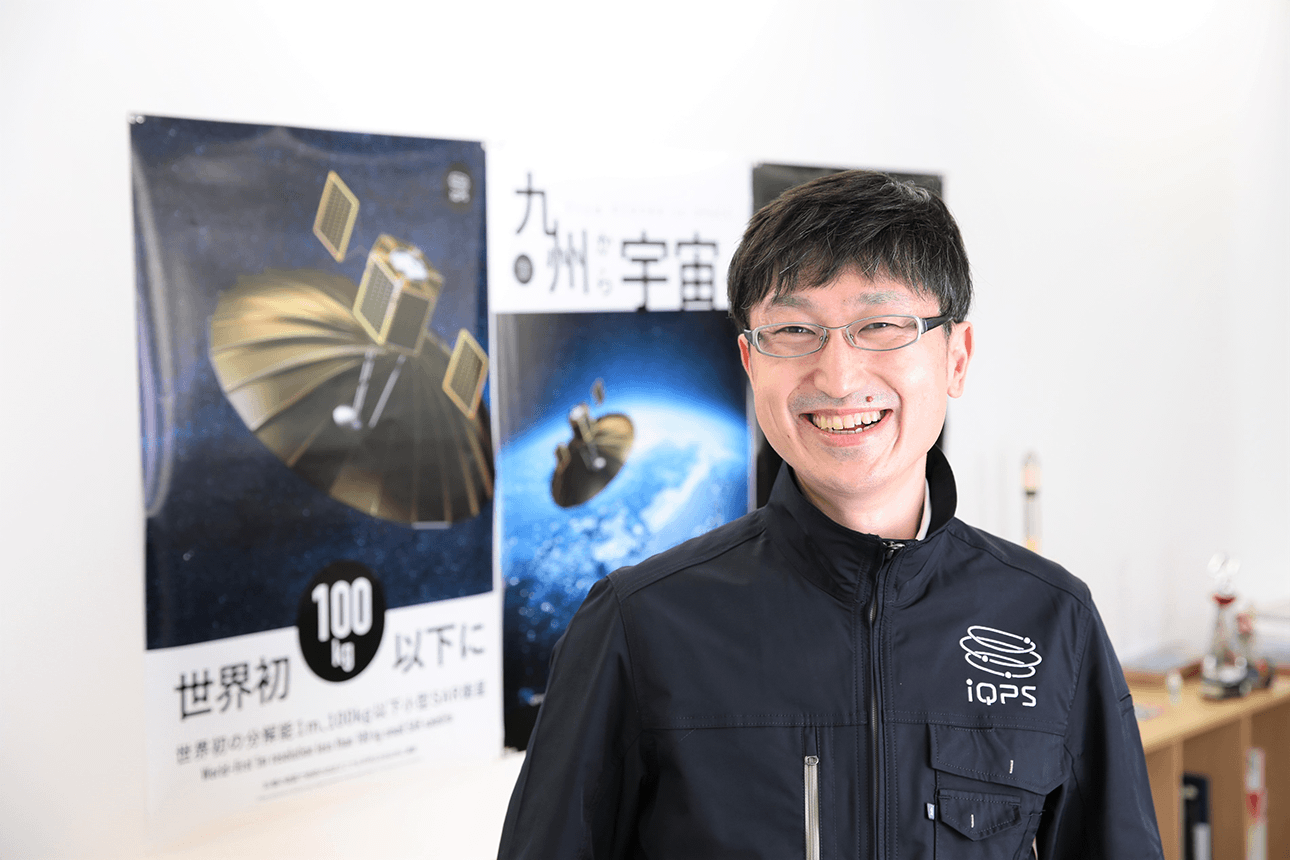 -Thank you.
Editor's Notes
In the first part of this interview, we asked Mr. Ichiki about his background and how he joined iQPS Inc. For a venture company that has started up mainly with engineers, the assignment of Mr. Ichiki, a person with a business perspective, is truly a breakthrough.
He also explained about the use of SAR satellites with stories from customers, which raised our expectations that there are many needs that we are not aware of yet.
In the future, the company plans to actively employ business development and sales staff. So the use of SAR satellites is likely to spread in many fields of business along with aerial surveying and drones.  We look forward to his success.